Klaviyo
Head into the integrations tab in Bevy Design and click the 'Integrate' button beside Klaviyo.

A pop-up will appear. Click 'Add Klaviyo.' A box will then appear for the Klaviyo API key.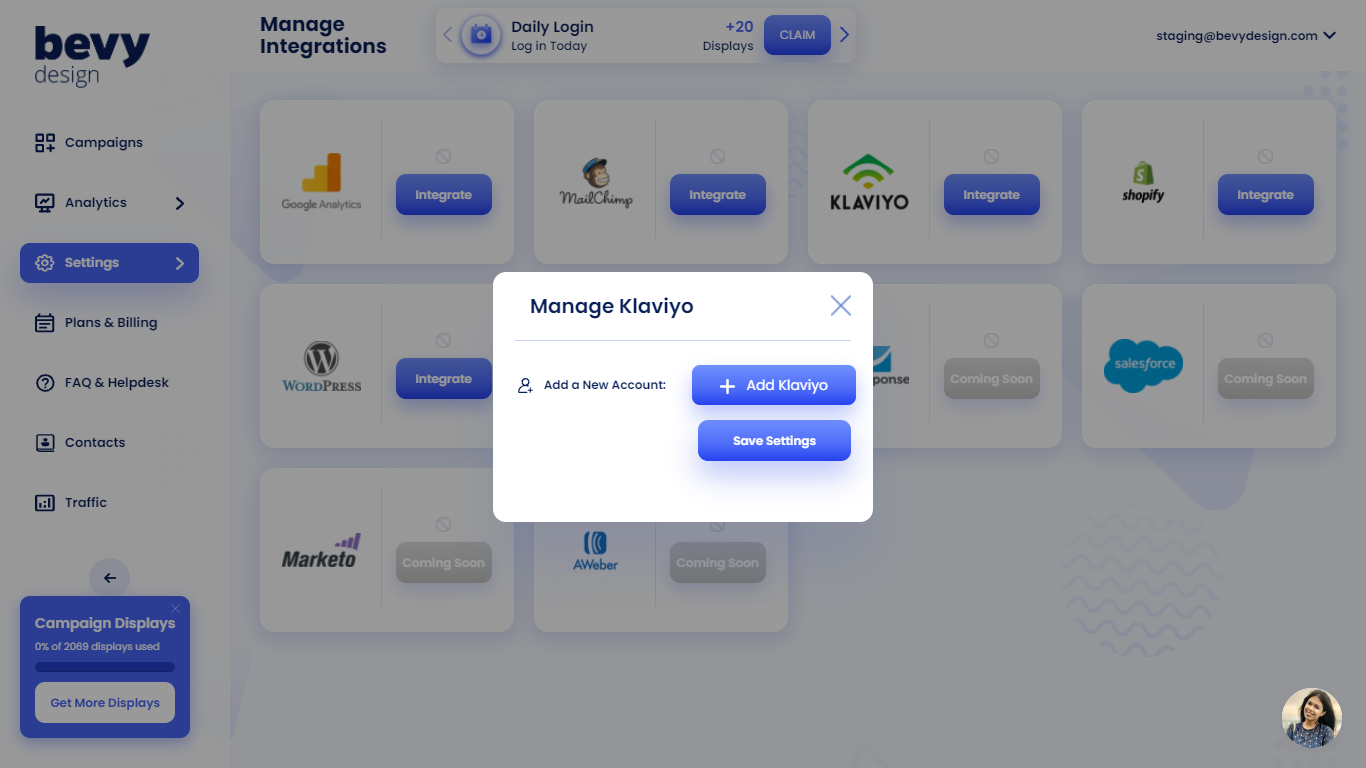 Open Klaviyo. In the top right corner, use the drop down menu and click 'Account.'

In the Account tab, go to 'Settings' -> 'API Keys'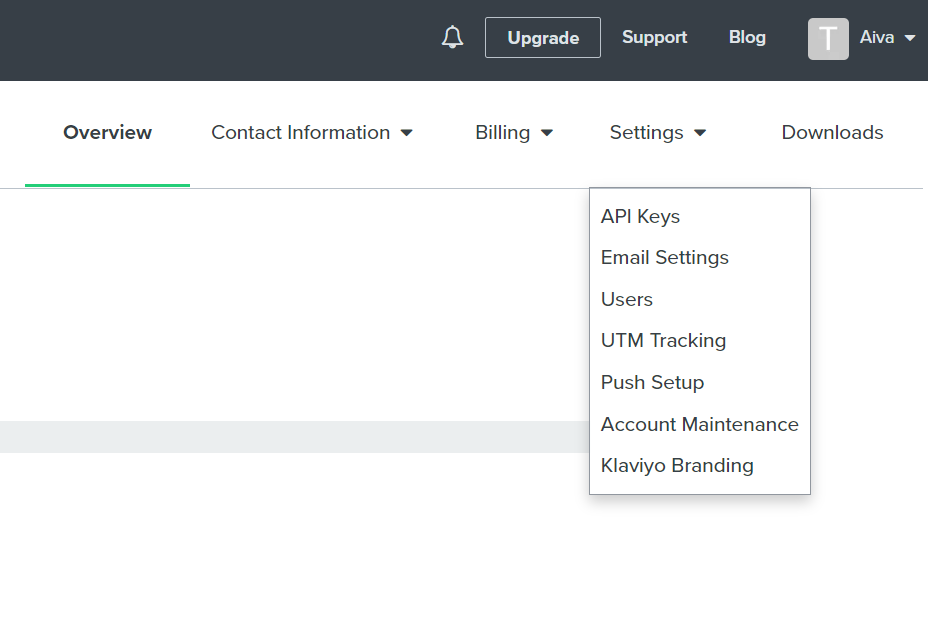 Click on 'Create API Key' and copy the key.

Paste the key back in the box in step 2.

After adding the API key back into Bevy Design, in the step above. To link a campaign, drag and drop the desired campaign from the "Unlinked Campaigns" table into the "Linked Campaigns" field above.
Now Klaviyo will be integrated with Bevy Design!