Setting Campaign Background
With this setting, you can customize the background color of your campaigns.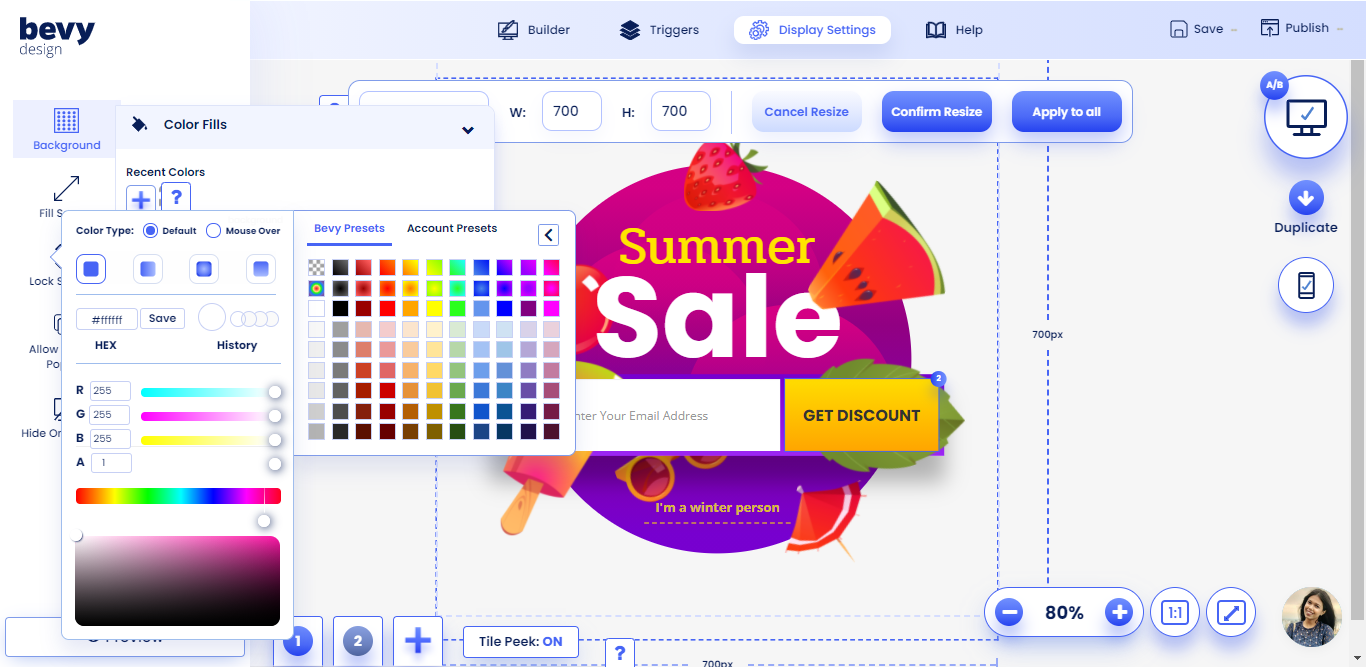 To get started, click on the Display Settings option on the top of your screen.
Next, you have to navigate to the Background Option located on the panel on the right and then click on it.
The Color Fills option will appear with different colors on the palette, along with the option to add color, located under the Recent Colors heading.
The Bevy Color Palette will come up, allowing you to set the color of your choice to the background of the campaign.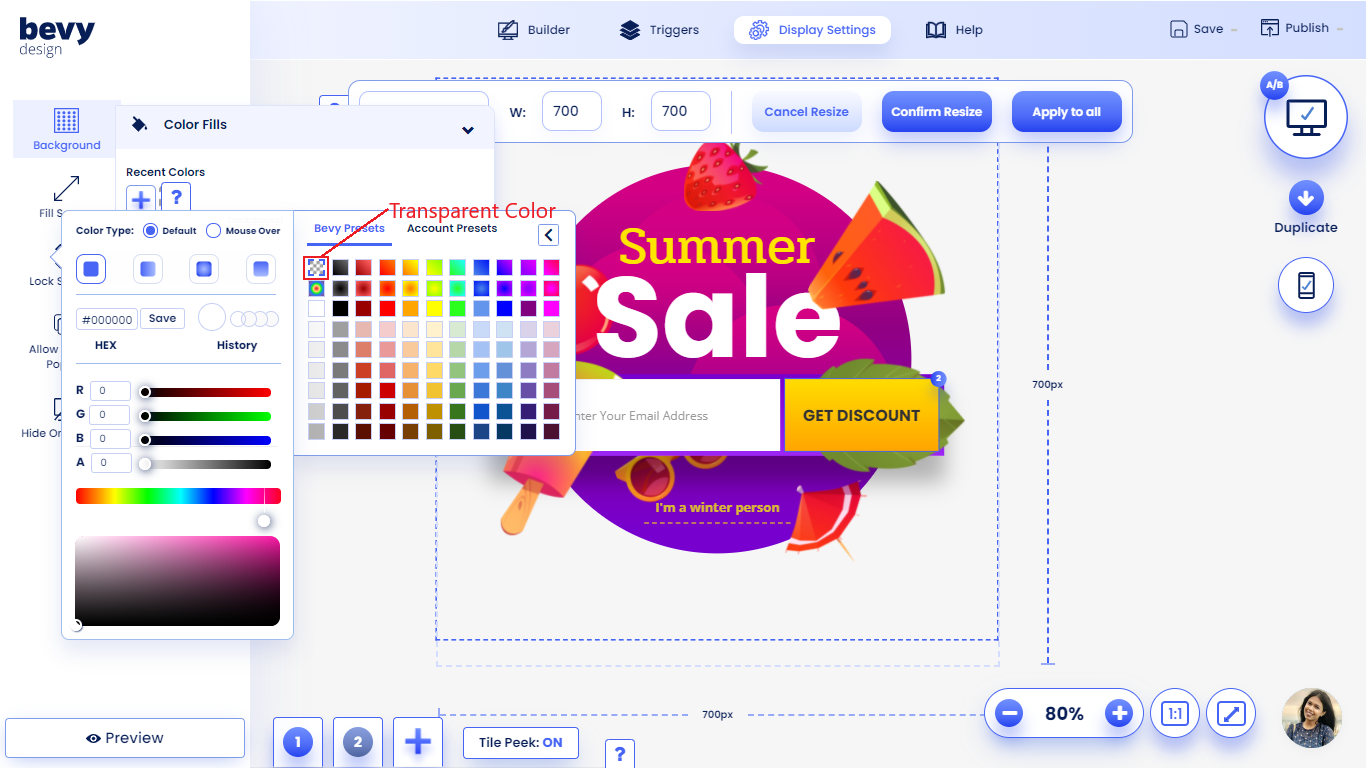 If you want to set the color to transparent, simply click presets in the color palette, and select the transparent color option.
And if you want to change the color of individual elements of your campaign, then check out this handy guide on how to use the Color Palette.